Experience Mara
From the Eyes of a Local Guide
Explore
Best Mara Safaris
What Clients Said About Us
"Absolutely wonderful! Just the right amount of time spent snorkeling and one of the most beautiful beaches I have ever seen. Customer service was professional. Highly recommend."
Veronica Doe
London, England
"Excellent. Our best tour operator yet. The itinerary was carefully thought through and well balanced. The trip represented great travel for the cost."
John Smith
London, England
The Masai Mara is a breathtakingly beautiful wilderness area located in southwestern Kenya. Spanning over 1,500 square kilometers, it is one of the most iconic wildlife destinations in Africa and is home to a diverse array of animals, including lions, elephants, zebras, giraffes, and more.
The landscape of the Masai Mara is characterized by rolling grasslands, acacia woodlands, and winding rivers. The Mara River runs through the heart of the reserve and is home to large populations of hippos and crocodiles. The grasslands are dotted with rocky outcroppings and kopjes, which provide perfect vantage points for spotting wildlife.
The Masai Mara is also home to a wide variety of big cats, including lions, cheetahs, and leopards. Visitors can often spot lion prides lounging in the shade of acacia trees or hunting down prey in the grasslands. Cheetahs, meanwhile, are known for their speed and agility, and can often be seen sprinting across the savannah in pursuit of a meal. Leopards, on the other hand, are more elusive, but with a bit of luck, visitors might catch a glimpse of one lounging in a tree or prowling through the brush.
One of the most spectacular sights in the Masai Mara is the annual wildebeest migration. Every year, over a million wildebeest and zebras make their way from the Serengeti in Tanzania to the Masai Mara in search of fresh grass. The migration is a true spectacle, with the animals braving crocodile-infested rivers and facing off against lion prides in their quest for sustenance.
Masai Mara is also home to large herds of elephants, giraffes, and zebras. Visitors can often spot these majestic animals grazing in the grasslands or wandering along the riverbanks. The elephants in particular are a sight to behold, with their massive tusks and wrinkled skin.
The Masai Mara is also an important bird-watching destination, with over 450 species of birds recorded in the reserve. Visitors can spot everything from majestic eagles and vultures to colorful parrots and hornbills.
Mara is a truly spectacular wilderness area that offers visitors the chance to experience the raw beauty of nature and to witness some of the most iconic wildlife on the planet. Whether you're a seasoned safari-goer or a first-time visitor, the Masai Mara is sure to leave you in awe.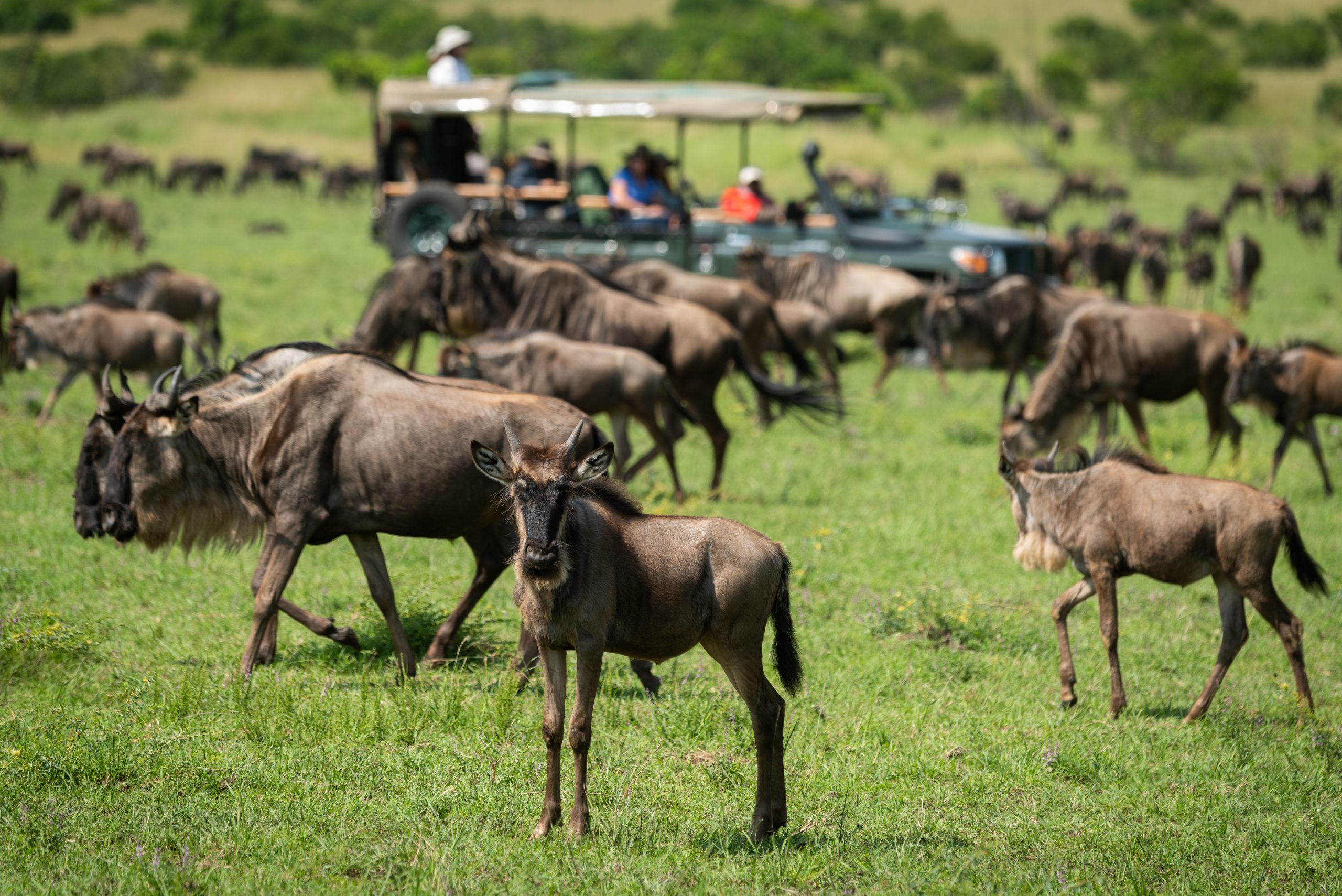 Masai Mara year-round safari destination. The best time to visit however depends on what you hope to see and experience during your trip and your budget for the safari. The Masai Mara is a vast and varied ecosystem, and different seasons offer different opportunities to see different wildlife and landscapes.