Things to do in Masai Mara
Game Drives
Game Drives, the number one activity in the Masai Mara. Enjoy the fresh breeze at the break of dawn and the bush coming to life in the early morning hours of the day. The hotel staff will give you a wake-up call at your discretion while hot coffee and tea is already brewing. Go for your Morning Game Drives and you can return to the lodge for a breakfast after your morning safari, or you can continue exploring the Masai Mara Game Reserve with a bush breakfast and picnic lunch to have a full day in the African savannah.
Early morning is the ideal time to see wild animals on the plains. Experience the crisp fresh air of the Masai Mara Game Reserve, silently floating above in a hot air balloon. The balloon lifts off at dawn after coffee and a flight briefing. The one hour hot air balloon flight in the Masai Mara will give you a bird's eye view of the best East Africa has to offer. A champagne breakfast awaits to celebrate a memorable morning. Followed by a game drive back to the lodge.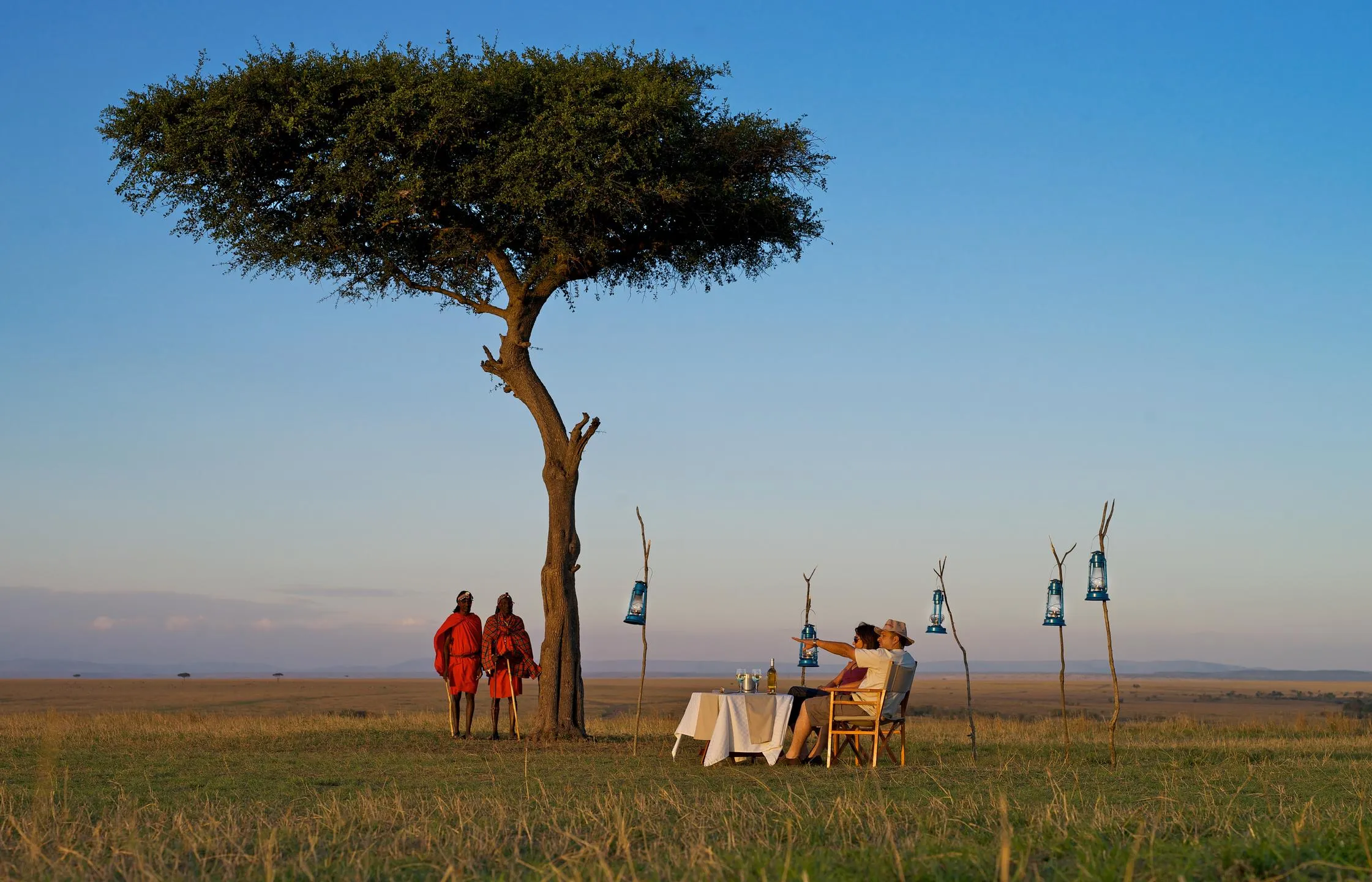 Sundowners
The ideal way to end an exciting day on a safari is to savour an invigorating cocktail while watching the sun go down in the plains of Masai Mara to end your day on the best note. The sundowners in the Masai Mara are pure bliss. This is a time to sit alone and visualize your next 5 year plan clearly or just merry and share the cheer with your guide, family and friends.
Bush Breakfast or Dinner
For that wild experience, book your Bush breakfasts for a chance to enjoy your freshly prepared breakfast, al fresco, in the middle of the plains, surrounded by wildlife. This is an experience you will not forget. Laze around and watch the sunrise and get the unadulterated vitamin D.
Bush Walks & Hiking Tours
Although strictly prohibited in the Masai Mara Game Reserve, you can book and get an exciting adventure of a walking safari in the private Conservancies. Feel, smell, hear and touch wild Africa. Our Local guides will ensure your safety at all times while explaining to you the traditional medicinal uses of different shrubs and trees as well as the tracks and spoors of the animals.
Horseride Safaris
Imagine riding a horse as impalas spring and zebras and wildebeests graze around you. Our horse riding safari in Masai Mara offers unrivalled game viewing, an experience you will live to remember. You will get all the training you need before you get on the horse back. There is nothing, get ready for the thrill